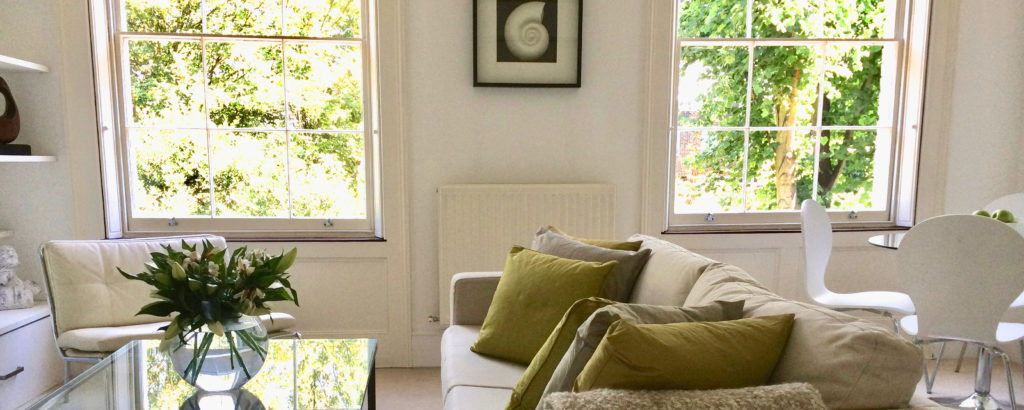 You've spent the past couple of decades as a buy to let landlord and now it's time to sell up. Obviously, you want to sell as quickly as possible and for the higher possible price. So, what can you do to maximise your sale? Take a look at our tried and tested top tips for selling an ex-rental property:
1 Market the property when vacant
Avoid the temptation to start marketing your property while the tenants are still living there. You may get offers but they won't be the best offers. There's no guarantee the tenants will spruce up the property before each viewing, so it's unlikely viewers will see it at its best.  
2. Remove old furniture, accessories and appliances.
Unless the items are something a viewer is likely to want to have in their new home, get rid of them. Anything that looks worn or broken will cheapen the general look and feel of the property. Items you want to keep, move into storage. For items you don't want to keep, the British Heart Foundation has a free collection service for useable furniture so why not donate unwanted items to a good cause. The same goes for curtains and anything left by the tenants.
3. Upgrade the kitchen and bathroom
Most agents say it's the kitchen and bathroom that will make or break a sale, particularly when selling an ex-rental property. So if your kitchen and bathrooms leave something to be desired, it's worth investing in an upgrade, even an inexpensive one. A new bathroom suite and kitchen units can change the whole feel of a property. It will certainly increase the value. If you're not sure what to get or where to go, why not ask a professional home stager. They can advise on the right look for your property where to go for the best deals.
4. Give it a lick of paint
It's amazing how much difference a fresh coat of paint can make when selling an-rental property. It'll brighten it up, hide any unsightly marks and generally make the place look so much better.
5. Carry out minor repairs
Everyone is looking for easy, low maintenance living. Anyone selling a property with leaking taps, broken light bulbs, peeling wallpaper, overgrown gardens and sticking doors should realise that buyers will assume this as the tip of the DIY iceberg and lower their offer (if they offer at all). These may seem like little things but they can detract from the overall look and feel of the property.
6. Clean or replace carpets
As most landlords will know, dirty, worn carpets can be a huge sticking point (literally) when selling an ex-rental property. No-one wants to live with someone else's wine spillages or worse!. So if the carpets are dirty or worn, a potential buyer will calculate the cost of replacing them for good quality flooring, then double it, and deduct that figure from their offer. Even inexpensive carpets can significantly increase the appeal of your property so definitely worth the investment.
7. Deep clean throughout
Everyone loves clean shiny surfaces. It makes a property feel loved. Viewers will check every cupboard, nook and cranny so it worth investing in a deep clean. The more loved a property, the more viewers will fall in love with it and want it as their home.
8. Let there be light
Most of us crave natural daylight and the lack of it can be one of the main reasons that viewers turn down a property. We can't alter the basic structure of a building but there are a few simple tricks we to maximise the light available.
Open curtains fully and tie back if possible. If the curtains are dark and heavy, remove them altogether.
Lift roller blinds as high as possible and open Venetian blinds
Make sure that windows are clean. Dirt on the windows can cut out a surprising amount of light
Cut back any plants that may block light from the windows.
9. Get gardening
Make sure plants are pruned and lawn are mowed. Having well tended gardens is another way to make the home feel loved and easy to maintain. For the front garden it's essential to create 'kerb appeal', that all important great first impression.
10. Dress to impress
When selling an ex-rental property, it can be difficult to create that real home from home feeling, somewhere prospective buyers can see themselves living. Staged properties sell for, on average 10% more than empty properties and twice as fast. Ask your agent or take a look on Houzz.co.uk for recommended property staging specialist experienced in preparing properties for sale in your area.
Janine Shalev is a professional property and home stager at JS Property Staging. She transforms empty properties into spaces that prospective buyers or tenants would love to call home. 
We would love to help you get a great sale for your property.
More to read:
Why Home Staging Sells Better and Faster
Benefits of Staging a Home for Sale